What's new in 2023?
The year 2023 has been a productive year at the Q Experience headquarters. As usual we have improved the user experience of the Q Display and Q App via a mirage of Quality-of-Life updates, with more coming next spring! In addition, we have quietly been working on some truly groundbreaking innovations for our boatbuilders as well as creating some truly unique new form factors. All of these will be showcased at this year's METS!
Next generation of customization
For boatbuilders, the standard for customization of the display has since long been limited to HTML5 pages. The Q Display still supports HTML5, but we wanted to provide more options. We have opened our ecosystem in a way that allows the boatbuilder to create their integrated user interfaces with QML, a Qt-based modelling language. With the Q API engine data, charts, and Digital Switching can be integrated directly into the boatbuilders' creation. The user interface can even be updated Over-the-Air by the boatbuilders so that even boats on the field will follow new branding. This truly lets the boatbuilder make the Q Display, not only a part of the boat but also a part of the brand.
Read more about customization options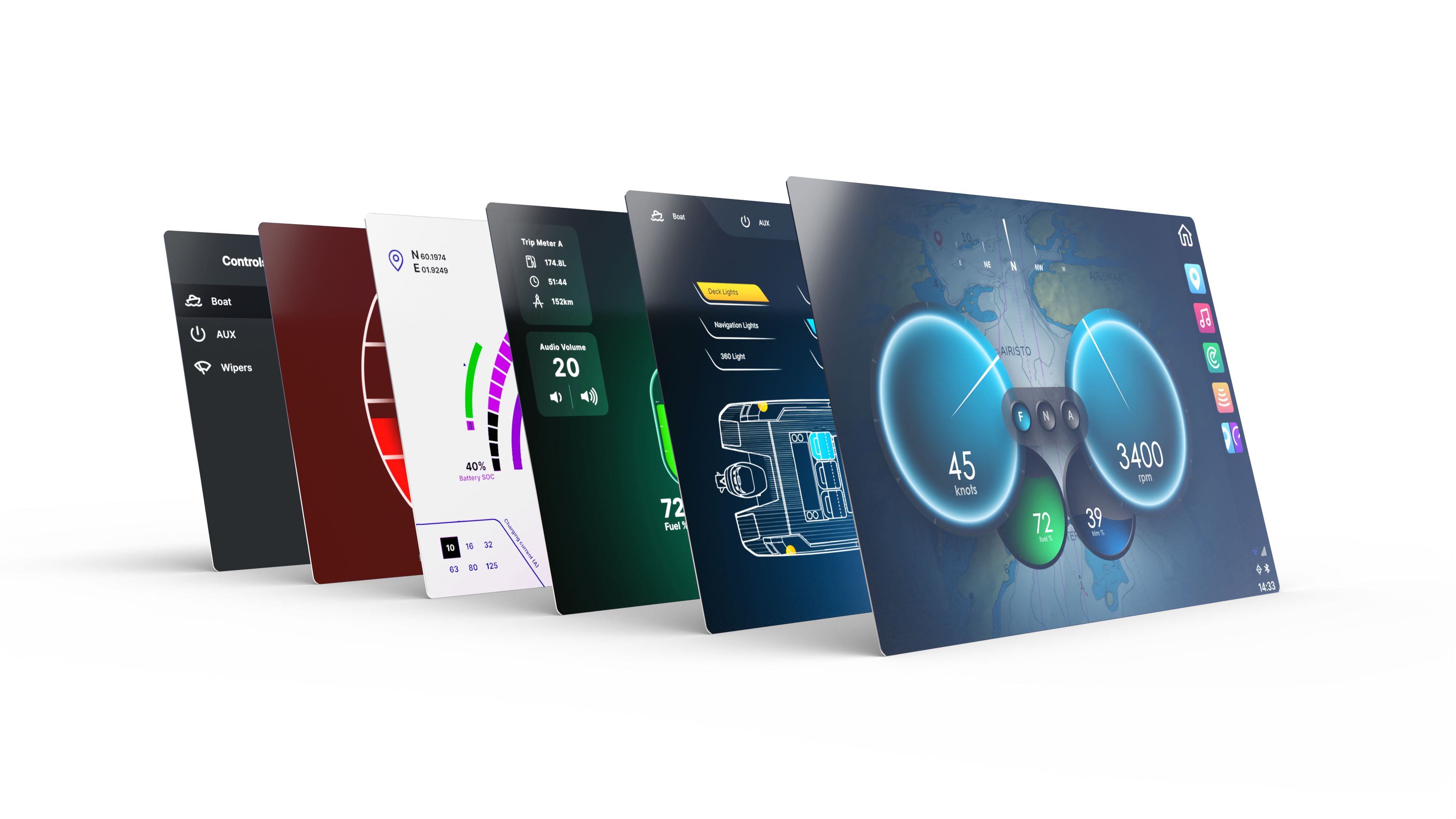 Different examples of customization.
Fleety
Fleety is the tool nobody even dared to dream about. Fleety not only offers fleet management capabilities for boat rental companies but also allows boat builders to collect user data from their boats on the field. This creates a completely new way of interacting with and understanding the boaters. To say we are excited about this is an understatement.
Read more about Fleety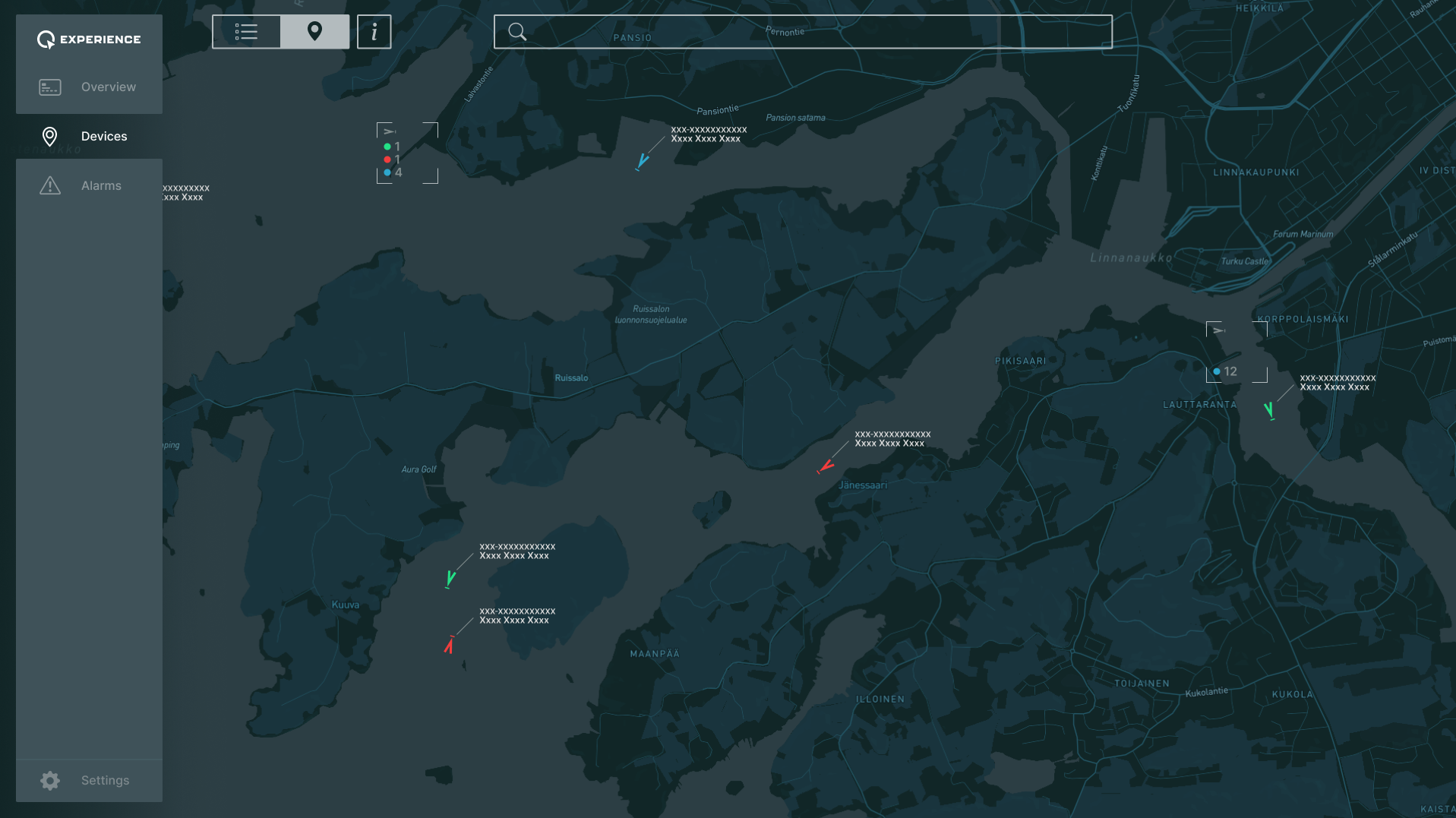 Fleety map view of the active, parked and boats with an alert (dark theme).
Big Data and development data
To create Fleety, we needed to create a completely new framework for connectivity. So, we did. Under the code names Thunder Cloud (Big Data) and Hailstorm (Development Data), we created two completely new ways for boatbuilders to gather data.
Thunder Cloud gathers all data, all the time, from all boats, and securely stores it in the cloud. This data can then be accessed to get an understanding of how the boats perform on the sea, and how the boater utilizes the boat. A great way to truly understand the needs of the market.
Hailstorm is a framework for boatbuilders to get more precise data in the boat development phase. Hailstorm streams all driving data from the boat to anywhere in the world, in real time. This allows the engineers back at the factory to follow the test runs and to document the impact of changes made in real-time.
Read more about Big Data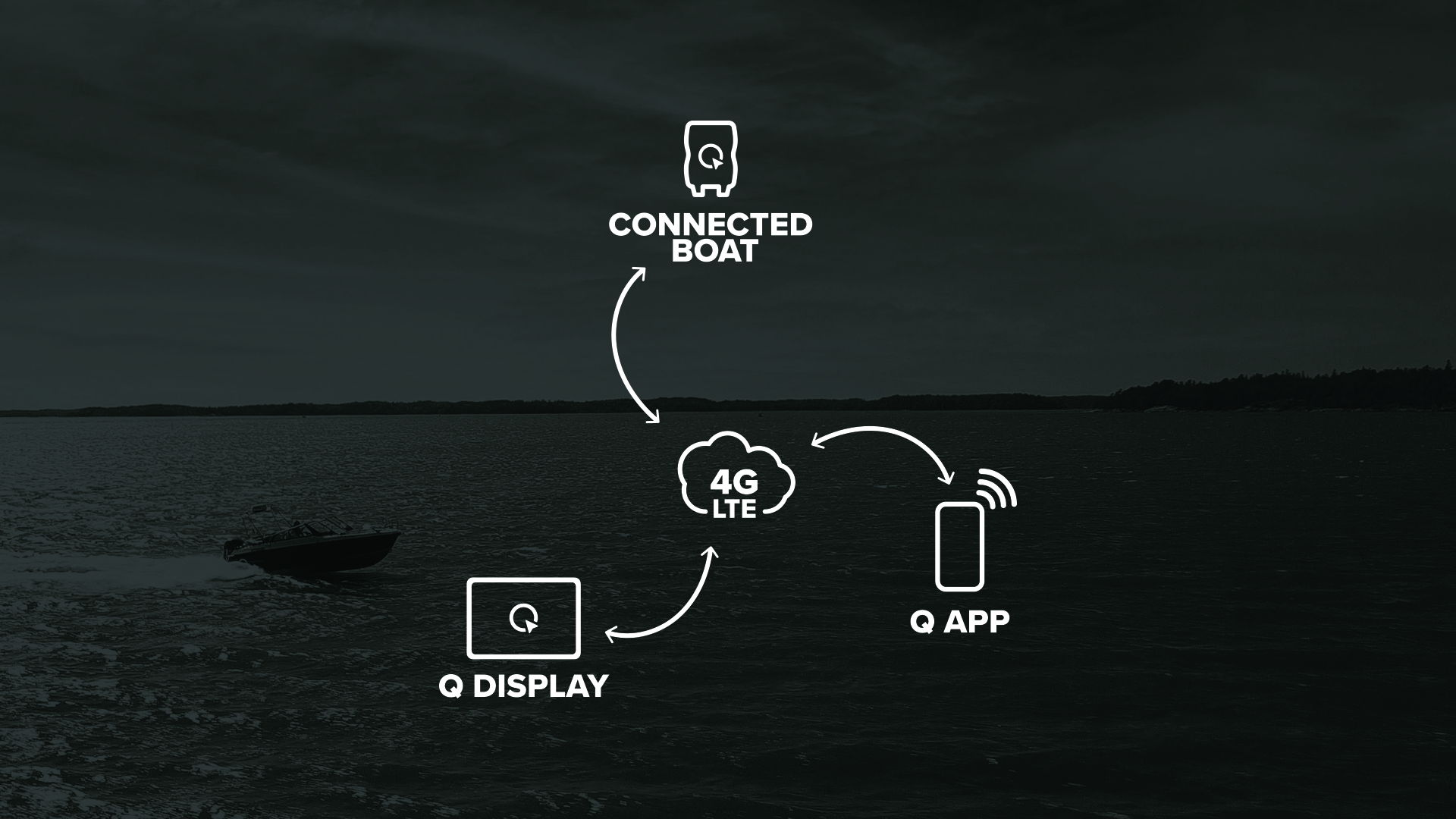 New form factor Q Displays
Some may remember that we released our biggest and brightest, the impressive 22" and 24", Q Displays at METS last year. This year we stretch the possibilities. We will be introducing a proof of concept for the world's first Ultra-Wide marine display. This Q Display boasts an impressive 29" (!) IPS panel stretched over an aspect ratio nearing 20:9. This is something you absolutely want to witness in person.
In addition we will also showcase one of our Floating Display concepts! Come see them live at our stand at METS 2023, booth 01.581!
On-demand features
We have realized we can provide more functionality for the boaters who truly want to be pioneers on the water. For these boaters, we have created another world´s first, on-demand features for boats. These features include Q Connected, Cloud AIS, and Limitation areas and are all activatable through the Q Experience mobile application.
Read more about Q Subscriptions
For more information: 
Niklas Öhman
CEO, Nextfour Group Oy
niklas.ohman@nextfour.com 

Sales Team
salesteam@nextfour.com