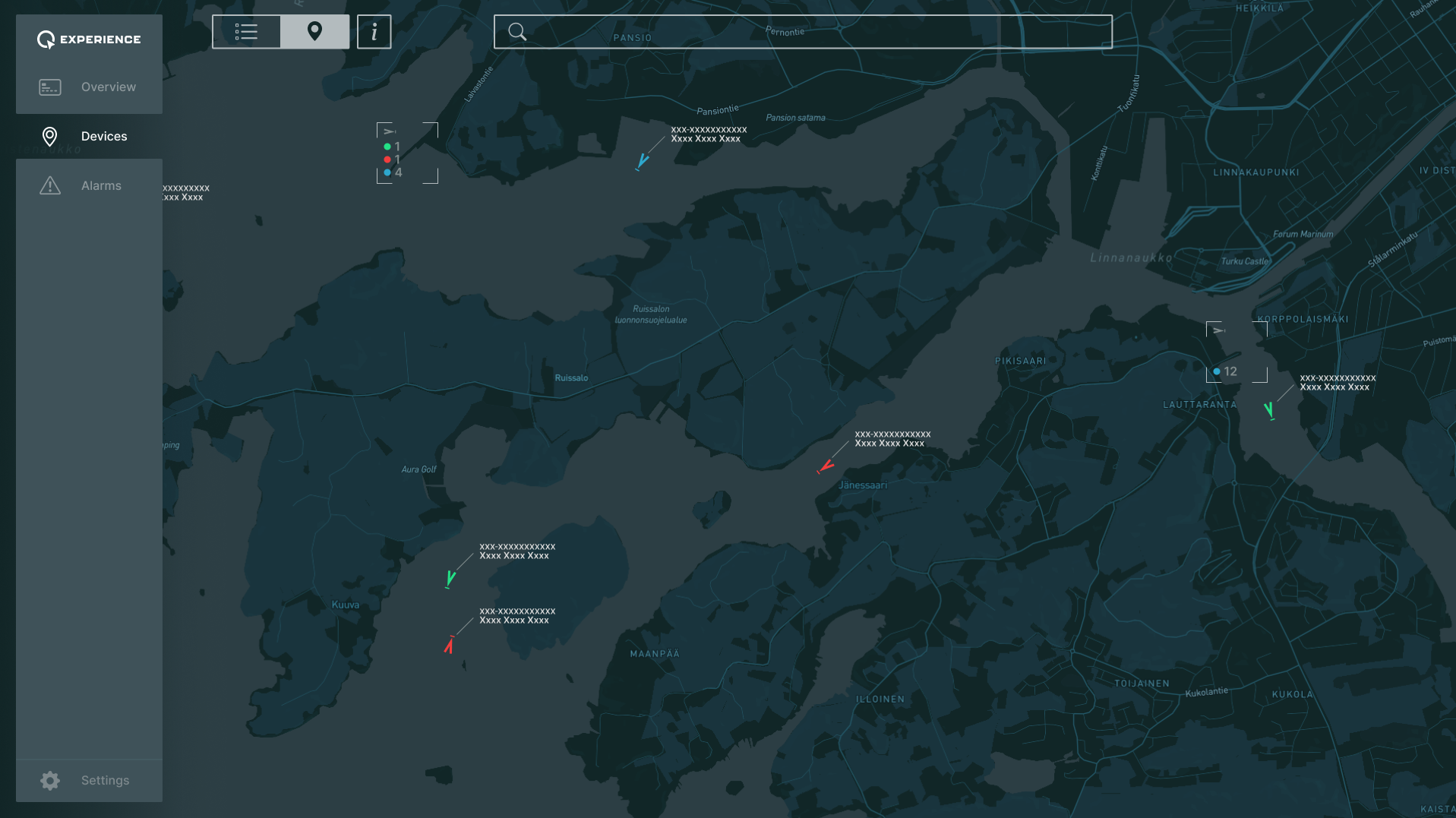 Fleety map view of the active, parked and boats with an alert (dark theme).
Fleety – the all-in-one web-based platform to manage and gather data from your fleet. All boats equipped with a Q Experience device, Q Display or Q Lite, can be utilized with this groundbreaking solution for data visualization and fleet management.
Fleety creates a platform for boat builders and boat rental companies to keep an eye on their fleet and its performance. The user interface gives quick insights into the overall health of the fleet, as well as deeper insights on a craft specific level.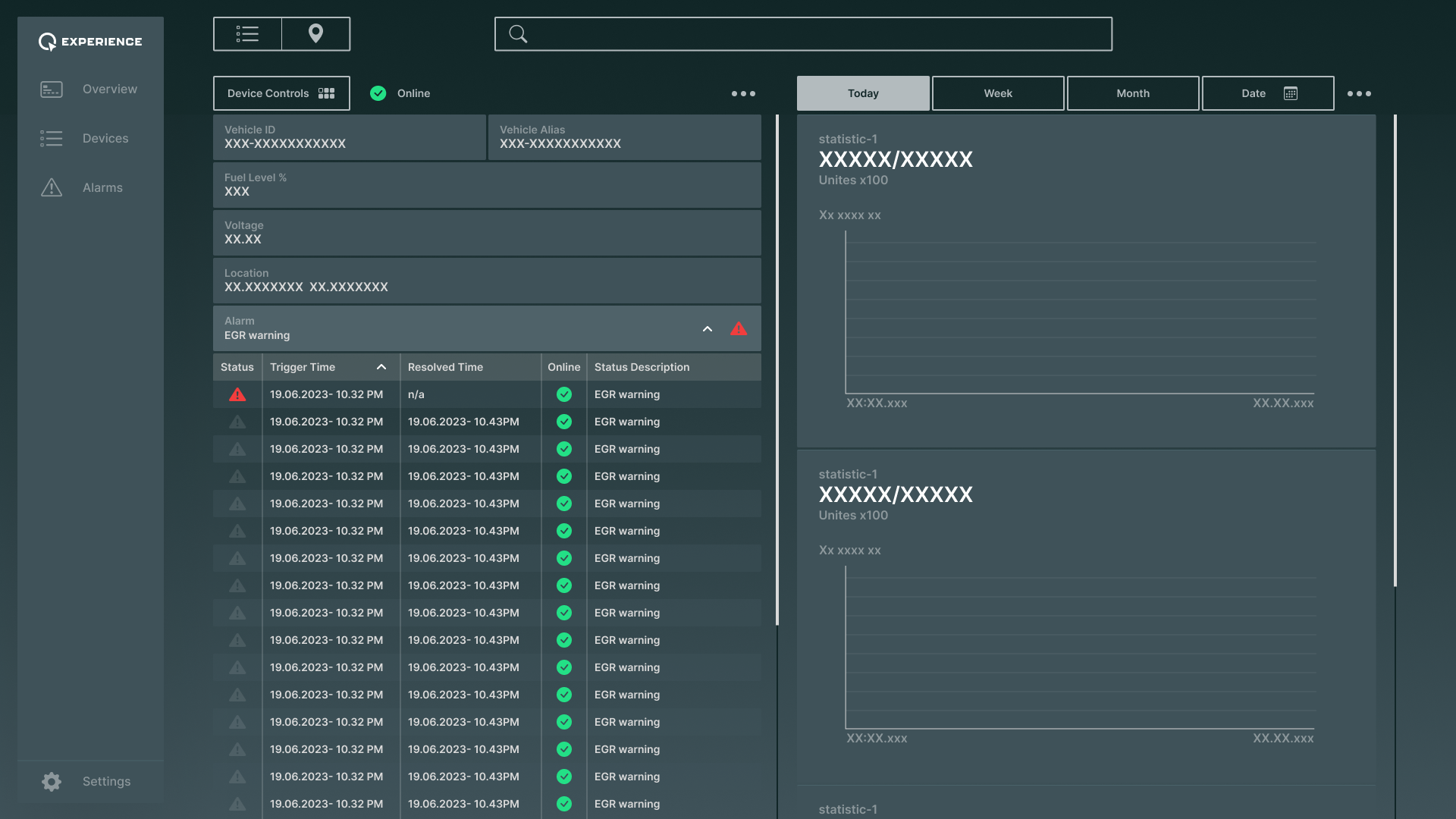 A device view in details (dark theme).
Boat builders
For boat builders, Fleety gives the never-seen-before advantage of gathering all performance data from the field. This means that boat builders for the first time ever can quantify the usage of their products. Not only can the true use case of the boats be determined, but combined with analytics from the engine, the boat builder can truly understand the customers' needs on the market. Fleety not only provides a historical view of the data, but it can also provide data in real-time for boat development and optimization – perfect for perfecting the product.
Charter companies
For rental or charter companies, Fleety can display all the locations, driven routes, state of the engine, possible engine alarm codes, fuel consumption and much more for every craft in the fleet. Thanks to the Q Display's always-connected capabilities, the rental company can monitor the boats even when they are at the docks. While at the docks Fleety will monitor the location, fuel level, battery voltage, and water in the bilge. On top of this, Fleety will also alert the rental company if the boats get stolen and then keep track of the boat's location. This truly gives the rental company the ability to manage even a large fleet effectively spread out over a large geographic area – letting the rental company focus on what is important, customer experience.
Technology
All Q Display's are equipped with our always-connected technology, allowing them to send and receive data from anywhere in the world. This is the backbone of Fleety. For gathering and storing data Fleety uses our Thunder Cloud technology, which is specially designed to be able to handle the massive amounts of data that modern boats create, which is then handled by Fleety to be visualized in a clear and simple manner. For the real-time data streaming Fleety uses our Hailstorm technology which allows the visualization of real-time data with an update interval of up to 10 times a second – keeping up with even the fastest boats in the world.
Read more about Big Data and Real-Time Development Data collection
For more information: 
Niklas Öhman
CEO, Nextfour Group Oy
niklas.ohman@nextfour.com 

Sales Team
salesteam@nextfour.com