The Q Experience makes boating easy and accessible for
everyone

.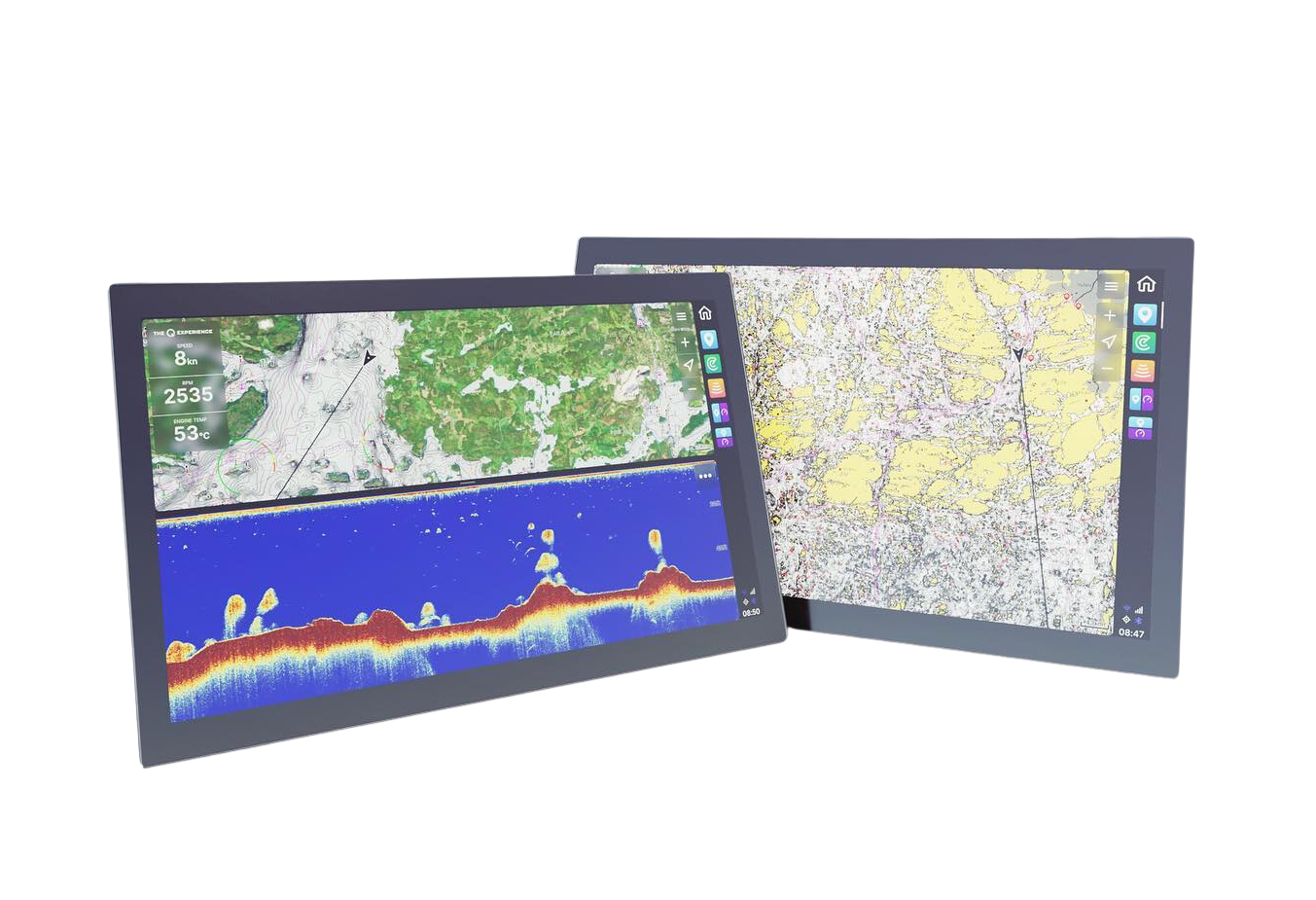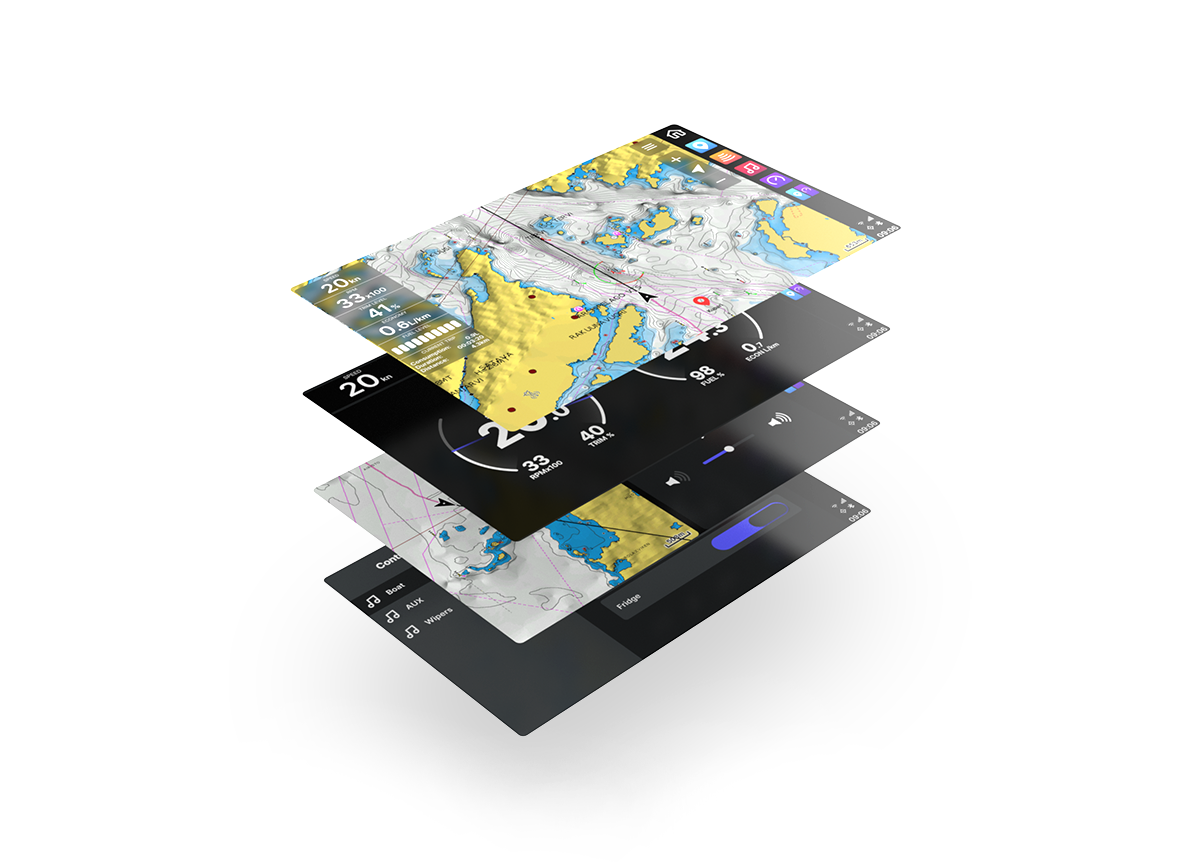 Completely new user experience
The reform of marine navigation equipment was long overdue. Complex menus, unintuitive user interfaces, slow processing, dim displays, and a jungle of accessories, that may or may not be compatible, have made boating and navigation unnecessarily complicated for far too long.
We believe that boating should be enjoyable, no matter what your experience level on the sea is. That is why we created The Q Experience. The Q Experience takes what is already familiar to you and adapts it to boating. Everything from familiar user interfaces, intuitive navigation, to automatic over-the-air updates, removes the uncertainty from your boating experience and lets you focus on what is important – enjoying the sea.
Always connected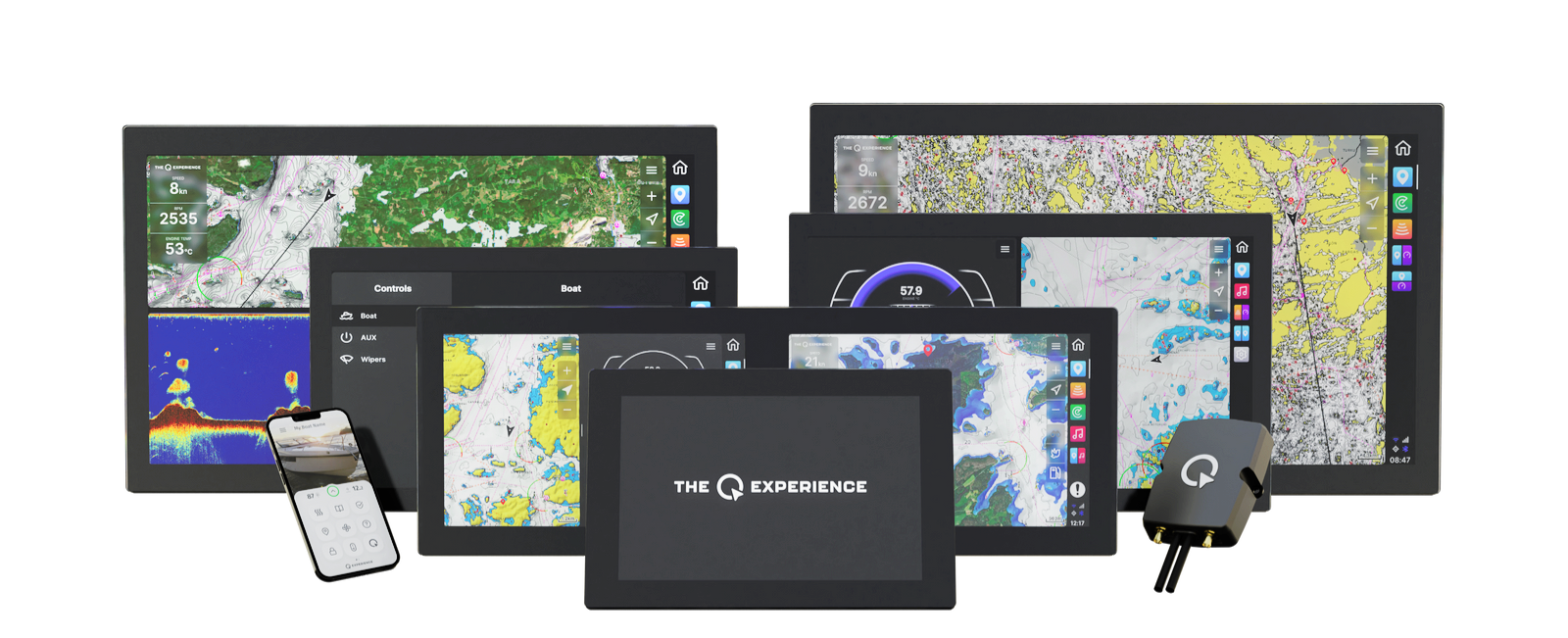 Entertaiment
The Q2 Display has a built-in amplifier, and Bluetooth connectivity so you can seamlessly stream music while enjoying a boating trip with your friends and family.  Sometimes nothing beats old classics, the Q2 Display comes equipped with FM/DAB connectivity, which gives you access to all your favorite stations.   
Connectivity
The Q2 Display is constantly connected to the internet through its internal 4G modem, even when turned off. This allows you to access your boat's status at any time via the Q App, and the Q Guard lets you know that your boat is safe at the docks. The built-in WLAN modem gives you the ability to share a stable 4G-signal, or just connect the Q2 Display to the harbors guest-WLAN.  
Safety
To make route planning as convenient as possible we have made it possible for you to plan your routes at home, so that you have more time to focus on boating. Sometimes spontaneous trips are great, that is when the Auto-route function allows you to swiftly calculate a safe route to your destination, with regards to the size of your boat. The Q2 Display automatically alerts you if the weather suddenly is changing for the worse. This allows you to find safe docking ahead of storms.  
Shop your favorite GPS Chartplotter online
From the Q Experience webshop you browse the whole product family and boat accessories.
Q WEBSHOP
Interested?
Contact our sales, for more information about our products, and let us know how we can make your boat brand even smarter!
Contact us