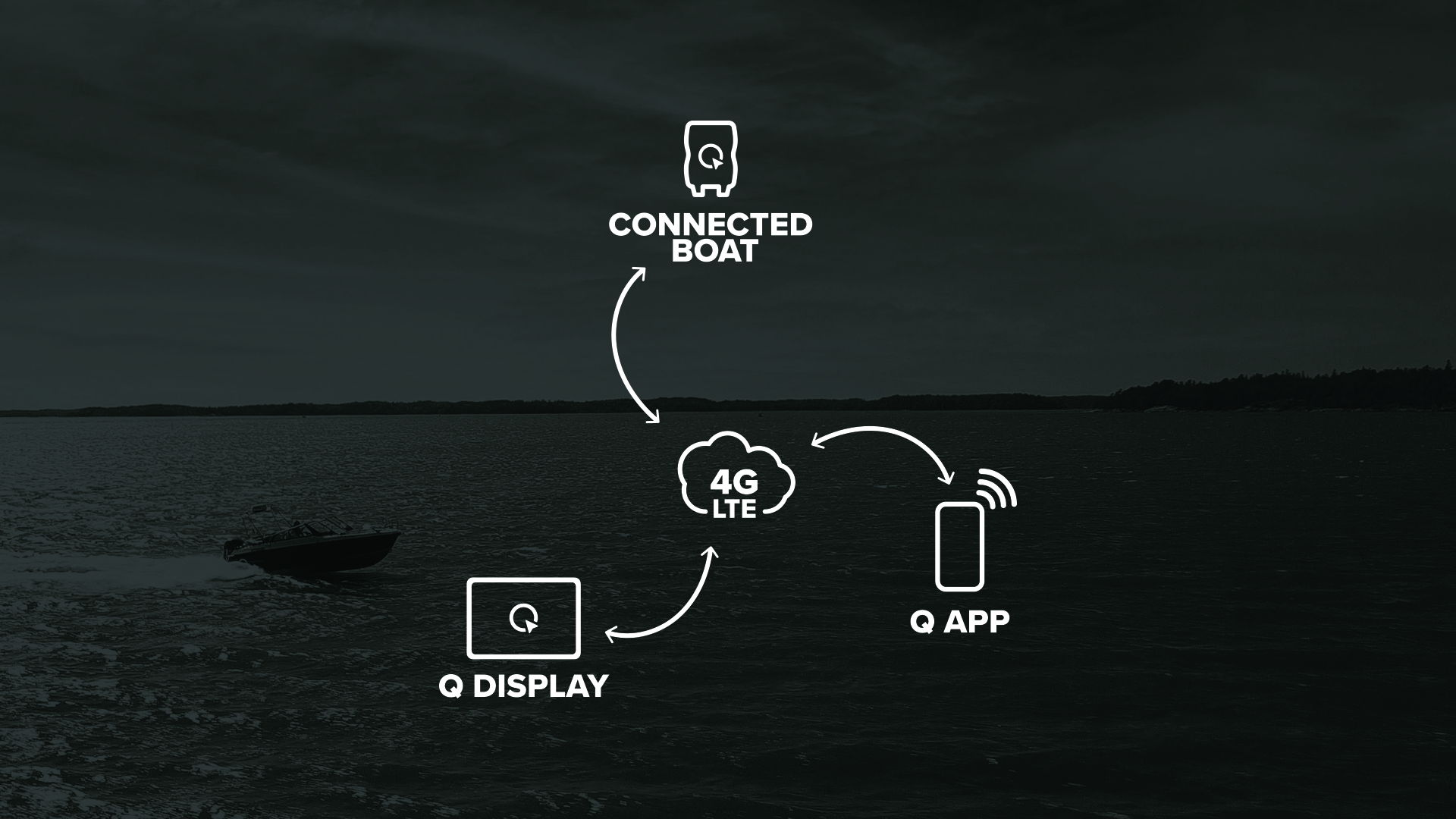 The amount of data flowing through a modern boat is massive and growing all the time with new technologies being introduced. This data's potential has, until now, gone untapped. To change this, we created two new technologies under the code names Thunder Cloud and Hailstorm.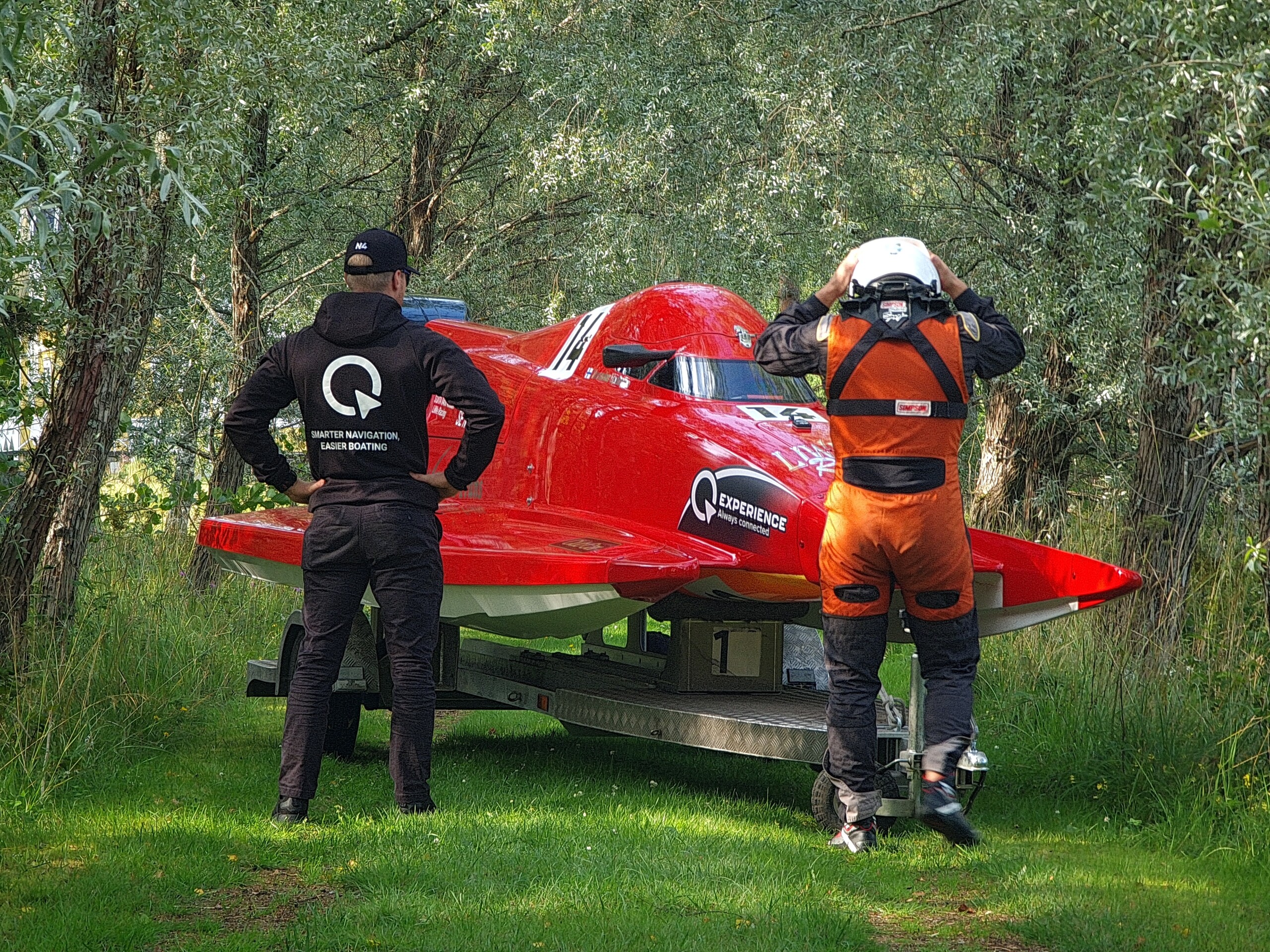 Lasse Landor (left) and Alexander Lindholm (right) in front of LiWe Racing's Molgaard Catamaran
Big Data
Thunder Cloud enables big data gathering for all Q Displays and Q Lites. Big Data gathering means that all connected Q Devices will gather all the data from the boat, including all engine-, trim-, speed-, location-, consumption-, depth data, and much more. This data is securely stored in our dedicated servers. Boat builders can get access to their data via request, or by simply utilizing our Fleety platform, a web-based fleet management platform.
The insights gained from this data are paramount for understanding how a boat is utilized by the customer. This is not only critical for the development of new models but also for understanding the market and meeting the needs of the customers. Never have boatbuilders been able to quantify their customers' boating – this is truly a step into the future.
Real-Time Development Data
Hailstorm creates a direct link to a specific boat and streams all the data in real-time to anywhere in the world. This means that streamlining the development and optimizations of a boat is easier than ever. Engineers anywhere in the world can follow prototype test runs and analyze the data immediately. They can then compare the data directly when a change in the boat is made. Hailstorm has the capability to stream data with up to 10 times a second update interval.
Hailstorm's capabilities have been put to the test and proven in one of the most demanding development environments there is – Formula Powerboat racing. Q Experience teamed up with Formula Power Boat world champions LiWe F2 Racing to provide a solution for providing an in-depth understanding of their boat's characteristics. For more insight in this cooperation, see this news article.
Both Hailstorm and Thunder Cloud are enabling Fleety – the most connected fleet management system in the world. Read more about Fleety.
For more information
Niklas Öhman, Nextfour Group Oy
niklas.ohman@nextfour.com 

Sales Team
salesteam@nextfour.com