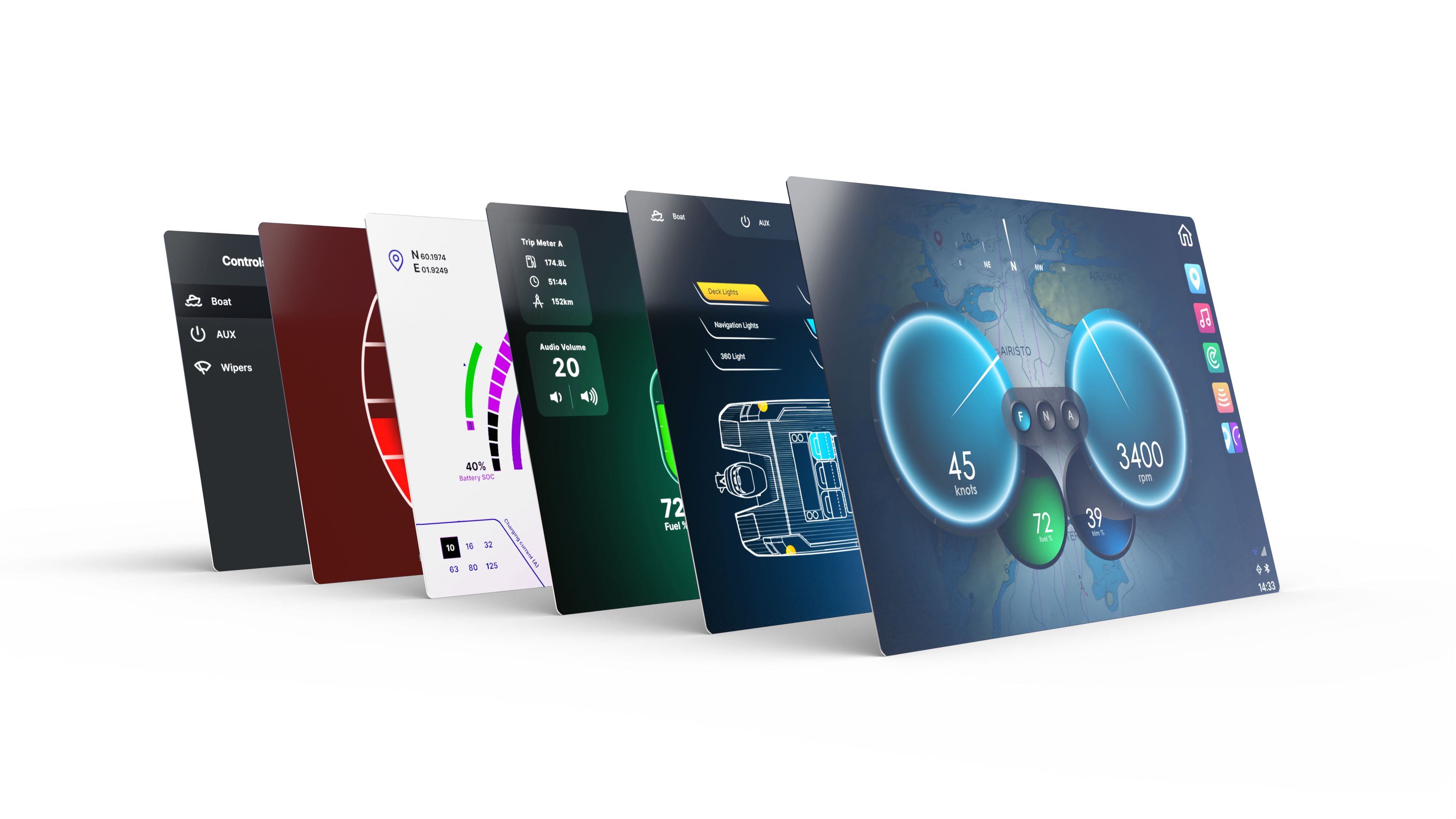 Different examples of customization.
Q Experience offers a broad range of customization options for the Q Display and Q App. Branding the software is the cornerstone of the product range. Branding is one thing, but we understand that there is a rising demand for customizing the user experience in the cockpit to match the boat. To accomplish this, we want to provide the prerequisites for customization directly to the boat manufacturer – Introducing the QML editor for Q Display.

The QML editor allows the boat manufacturer to create their own dashboards, views, and user interfaces and incorporate them in the Q Display. The created user interfaces can even be updated Over–the–Air, meaning that even old customers will be part of rebrandings, or new dashboard creations.

Creating new dashboards is straightforward with the Q Display API, which lets creators use the existing value sets for a display of data. Value set is a term we use for values that have been refined from the raw data provided by the boat, e.g. RPM, Consumption per nautical mile, trim tab position, and much more.
For more information: 
Niklas Öhman
CEO, Nextfour Group Oy
niklas.ohman@nextfour.com 

Sales Team
salesteam@nextfour.com