Here are the release notes of software release 2117.688 for Q Display 1 Series (-2020).
Navionics Plotter Sync
Navionics Plotter Sync functionality added. With Plotter Sync you can activate or update a Navionics card that is already in your Q plotter. All Q plotters are compatible with Navionics charts. You can read more about how to do the Plotter Sync here!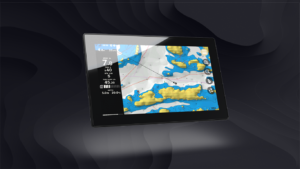 Support for Airmar IC-TM90M Fishfinder
We now support Airmar's IC-TM90M fishfinder. When it is installed, the
display will show the Fishfinder application in the main menu.
Bug fixes
Q Remote random disappearance.
Q Remote Trolling disappearance after reboot.
Any questions?
You can also download the release notes as a PDF from the link below.
If you have any problems or want more information, see our Q1 Support page, or contact our Q Support at q-support@nextfour.com.