Do you enjoy easier boating with as much relaxation as possible? We have great news for you! A new Q Remote has been released for all Q Displays!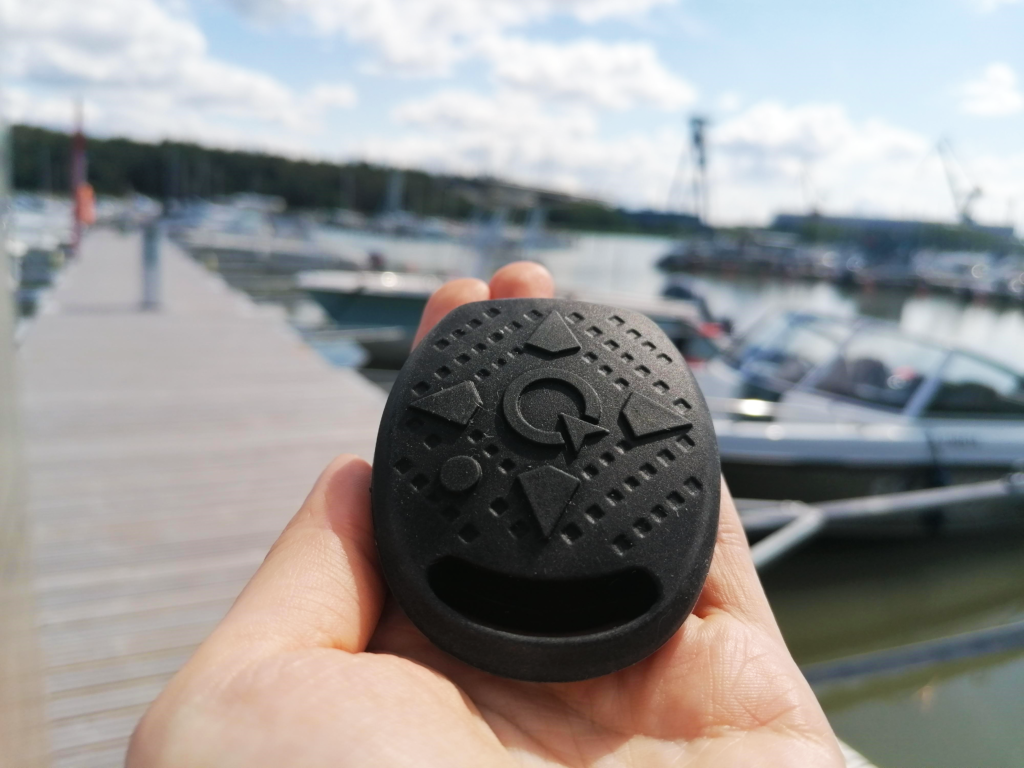 A new Q Remote with smooth and handy design
The new Q Remote is very similar to the one that was released way back in 2017. You can read more about the Q1 Remote here. The new Q Remote has a smooth and convenient design. The simple and raised buttons make the remote pleasant and easy to grip with your fingers. Different to the original remote, this one acts more like a traditional remote with a better reach. You can control your Q Display's functions for example from the docks, or the back of your boat.
Here's the new Q2 Remote in nutshell:
Dimensions: 55mm x 68mm x 21.4mm
Weight: 48g
6 buttons for controlling your Q display
Bluetooth Low Energy 4.1
Operating range typically 10m (up to 20 meters depending on the connection)
Operating temperature range -30°C to +70°C
Battery standard CR2032, (lifetime typically 1 year depending on usage)
IP64
Four arrows and two settings – Control map and music
The Q2 Remote has four arrows for map and music control, and two different settings for their use. The setting can be switched from the small button next to the arrows.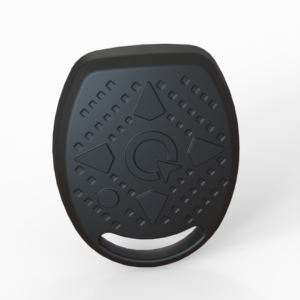 Map Setting
In the map setting you can zoom the map on your Q Display in or out (top and bottom arrow), use the bird-eye-view (side arrow), and see-ahead-view (side arrow). The centre button (the Q) in the middle of the remote can be used to centre the boat. You can read more about the different views from the Q2 General Guide.
Music Setting
In the music setting, you can use the arrows to adjust the music volume (top and bottom arrows), and switch the music track or radio channel (side arrows).
Get the new Q Remote soon from our web store
We are working on our web store, which will be opening soon! Keep your eyes out for the opening so you can grab your own Q2 remote in time!
The new Q2 Remote works both for the original Q Display 1 Series (-2020), and the new Q Display 2 Series (2020-)!