This year was a wild ride and it has been even titled by some as the worst year ever. Undoubtedly none of us had any idea what was to come when we celebrated New Year's Eve last December! But worst year or not we want to reminisce about it a little bit.
With everything else aside, it was a good year for us! Now take a comfortable position and let us take you to our year 2020 recap… 
June
NEW VERSION OF THE Q APP
In June we released a new version of the Q app for both iOS and Android with great updates to make your experience even more smooth. The biggest change in the new 1.6.0. version was the added support for operating multiple boats with the same application and user account. Another update in the new version of The Q Experience app was the ability for several users to link with the same boat if they have the app on their phones.
Q PLOTTERS IN ALL SKIPPERI MOTORBOATS IN 2020
Also in June we told about Skipperi, a boating service that enables city boating through the summer for people without their own boat, with a monthly, fixed fee. They also make it possible for boat owners to rent out their own boats directly to experienced boaters from all over the world.
With the huge success that Skipperi's city boats service had in the summer of 2019, they picked the trusty Yamarin Cross boats for their choice of city boats for 2020. All of the city boats have Q plotters in them to make boating smarter, and easier.
This year Skipperi had over 20 harbors around Finland, as well as numerous locations in Stockholm, Sweden. There are over 100 motorboats divided between these harbors for the customers to drive. Renting a boat with Q plotters is possible next year too so start planning your summer 2021 boating trip!
July
NEW Q SOFTWARE RELEASED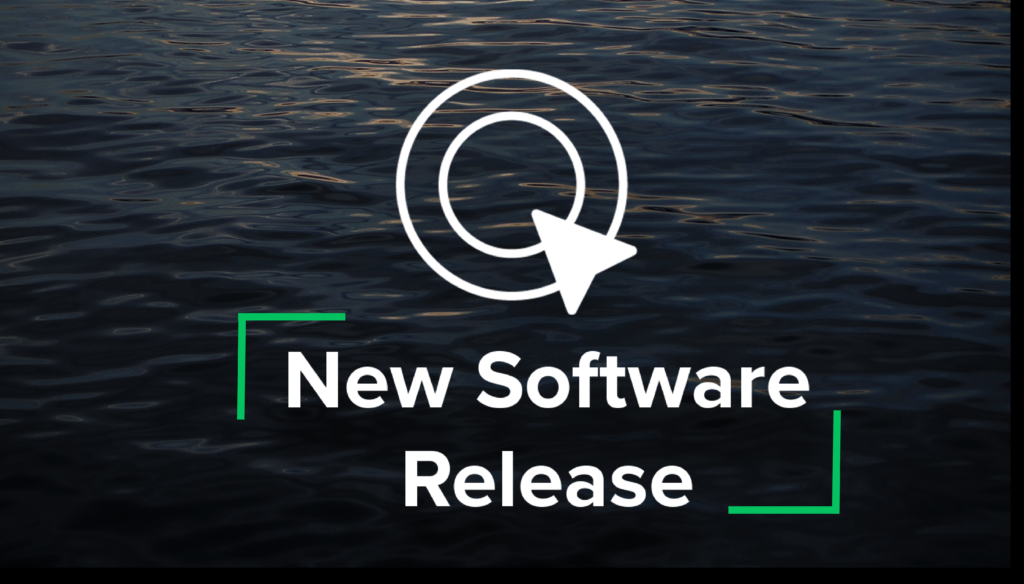 In July we released a new software and introduced night mode feature making Q easier to use even in the dark. Other updates included compass to see the course-on-ground, updates to the side panel, such as displays for fresh, gray and black water tank sensors and feature to set trips, routes and places as your destination. Read more about the made updates from our release notes here!
August
UPDATED Q1 GENERAL GUIDE
In August we updated the Q1 general guide to match better with the updated software we released in July. The new guide is clearer, and it adapts to all screens, no matter what device you are using. It also has all functions separated to individual steps that are easy to follow.
All buttons and their actions were marked and explained as clearly as possible, to ensure an effortless boating experience. You can find the updated guide along with other tips and tricks from our Support-page.
Q PLOTTER COMPATIBLE WITH NAVIONICS NAUTICAL CHARTS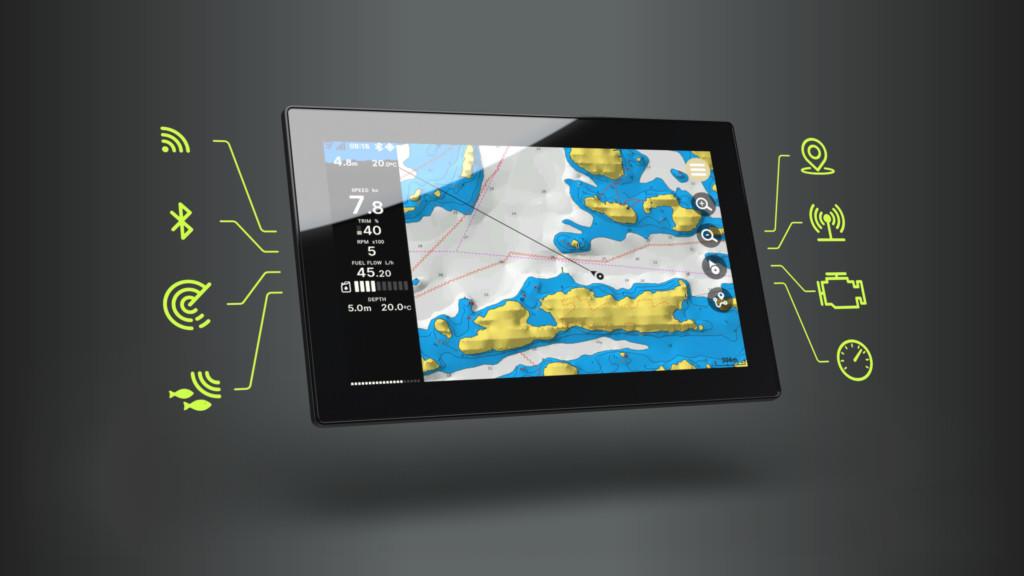 In late August we released an article to help people update their SD card step by step and access all the functions and features Navionics has to offer. Each step included pictures and explanations on how to first activate your card and get a subscription best fitted to your needs and then how to plug the SD card to your plotter. Then you are ready to enjoy your new charts!
November
NEW PRODUCT FAMILY: Q DISPLAY 2 SERIES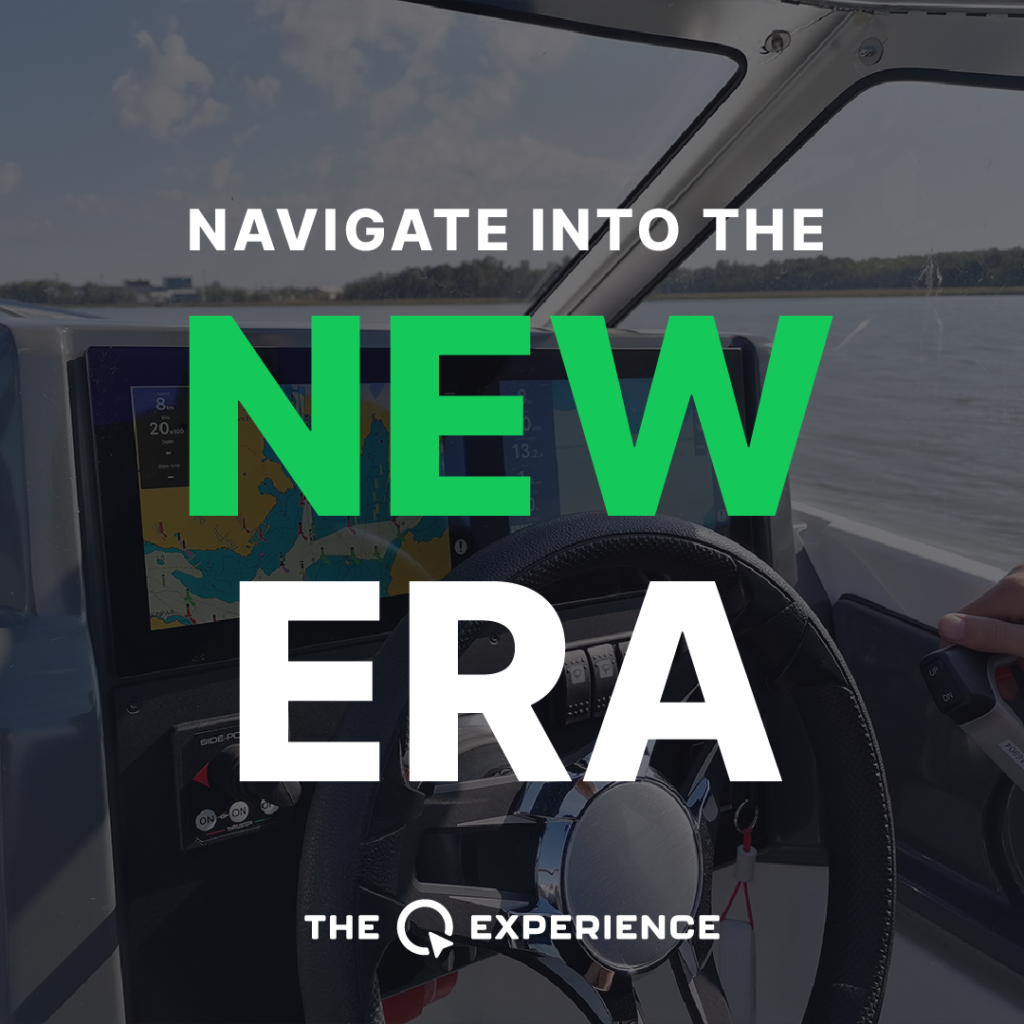 And last but definitely not least is the release of our Q Display 2 Series! The second Q generation includes a whole new product family of three different plotter display sizes and an improved mobile app.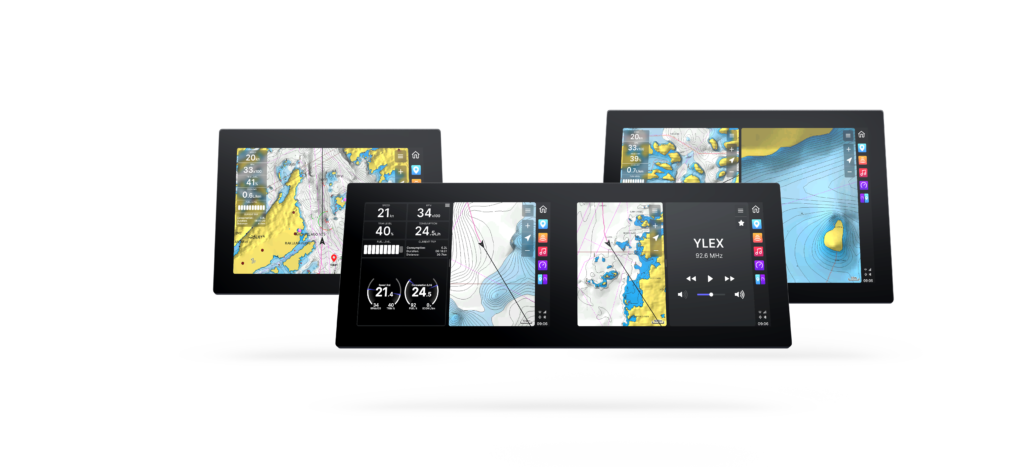 The new product family brings our users a whole new interface, technical improvements and even more customization for boat manufacturers and users. As a white label product everything from design, visuals, the brand name and even some features can be altered to manufacturer's needs.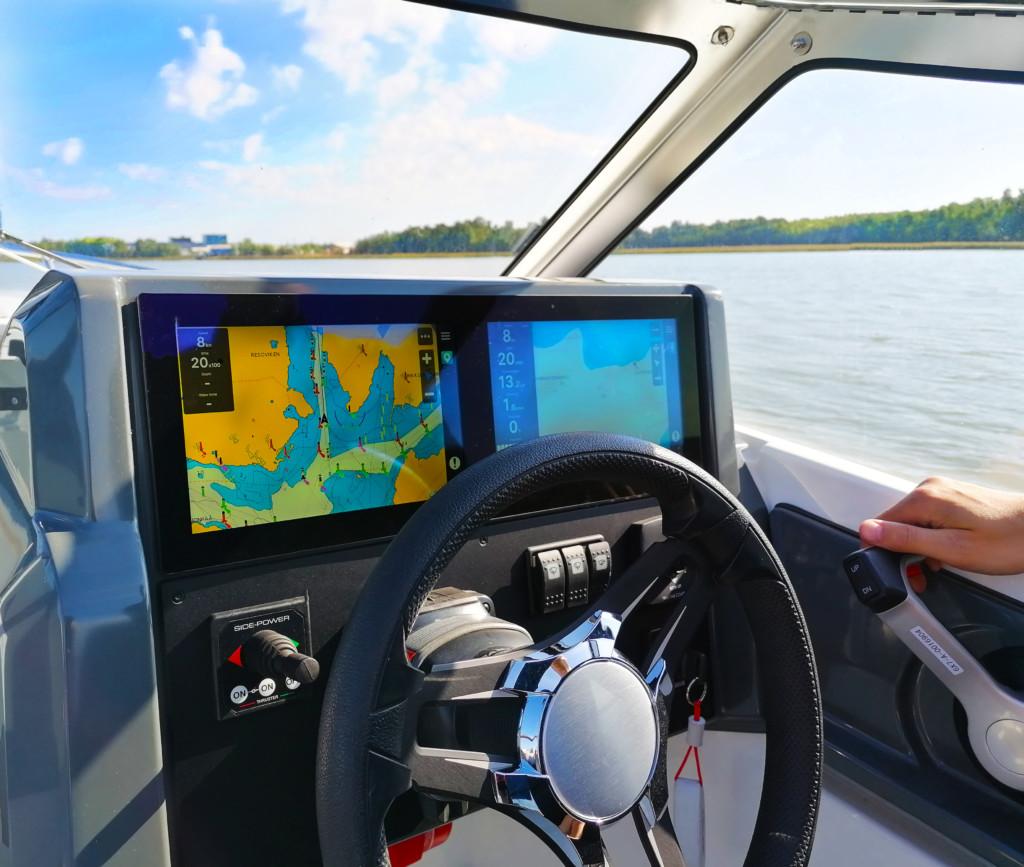 For users, split views enable multiple different views at the same time, making it easier to use and control more boat features at once. The split view sizes can also be altered to fit the boater's needs. Customized views can be saved to the sidebar, so that they can be launched quickly and save the user's time.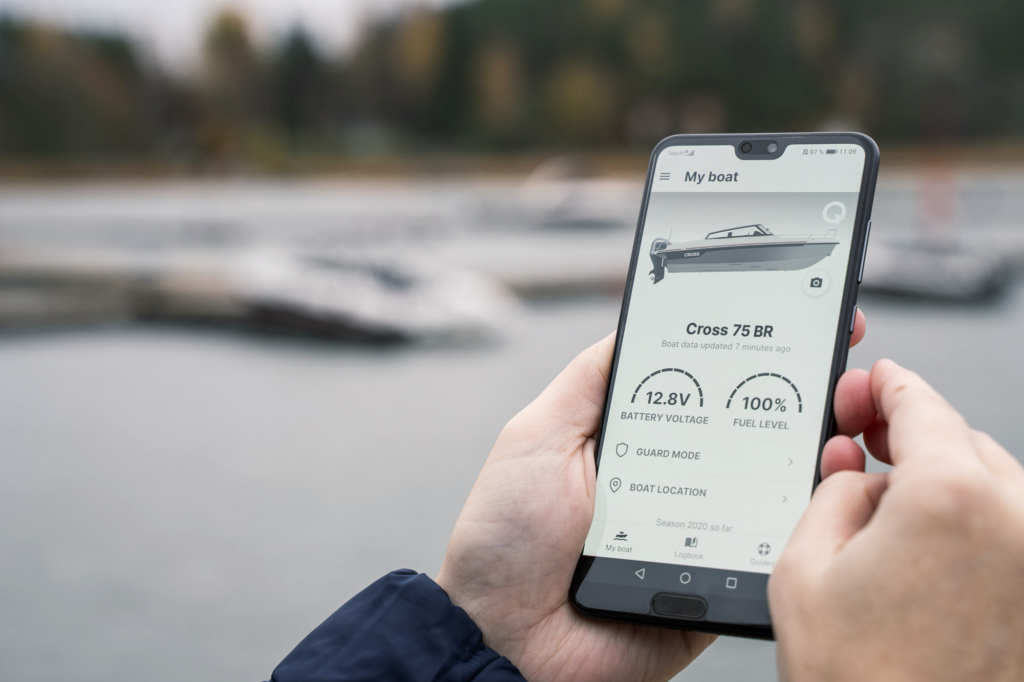 With the new and improved Q mobile app you can connect your phone to your Q Display for additional features. You are able to be connected to your boat around the clock, get a peace of mind with the Guard –feature and step into a warm boat with remote heating.
Here are some great articles written about our new product line! Articles in Finnish: Totalvene.fi, Uusiteknologia.fi and Kippari, in English: Yachting Pleasure International and in Swedish: Båtliv.
BETTER DAYS AHEAD
This year might not be the best one, but we are 100% positive that it will get better! The Finnish winter is cold and dark, but a positive attitude goes a long way. Keep the next boating season in mind and you can almost feel the warm sunlight and wind on your skin. Like we have said before – boating is social distancing at its best!