The new era of the Q Experience is here! The second Q generation includes a whole new product family of three different plotter display sizes and an improved mobile app. Read on to find out more!
The second generation of the Q Experience
Q Display 2 Series is designed to make navigation and boating easier for all. Its new and improved interface is easier to use and enables more customization opportunities for every user.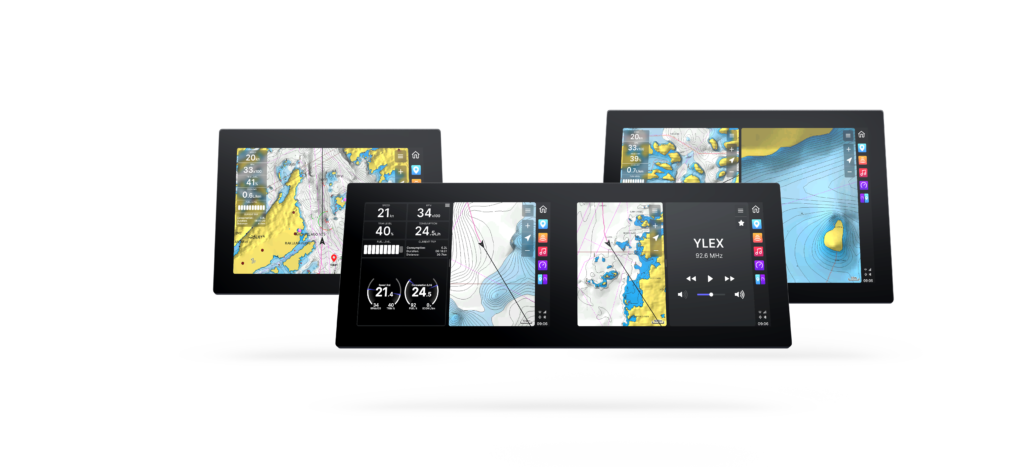 IN A NUTSHELL
A new generation of Q plotters – making navigation more accessible
Product family includes an extra wide 210D Display along with the familiar 10" and 16" screens
Branded individually for each manufacturer
An improved Q mobile app included in the new generation
New product family includes an extra wide Q plotter
There are three different sized Q Displays in the new generation. These are 210, 216, and 210D. Q Display 210D is an extra-wide plotter with two 10" screens working seamlessly together. It gives the user a chance to view more applications and chart views at the same time, making navigation easier and safer for the user so they can stay alert on their route.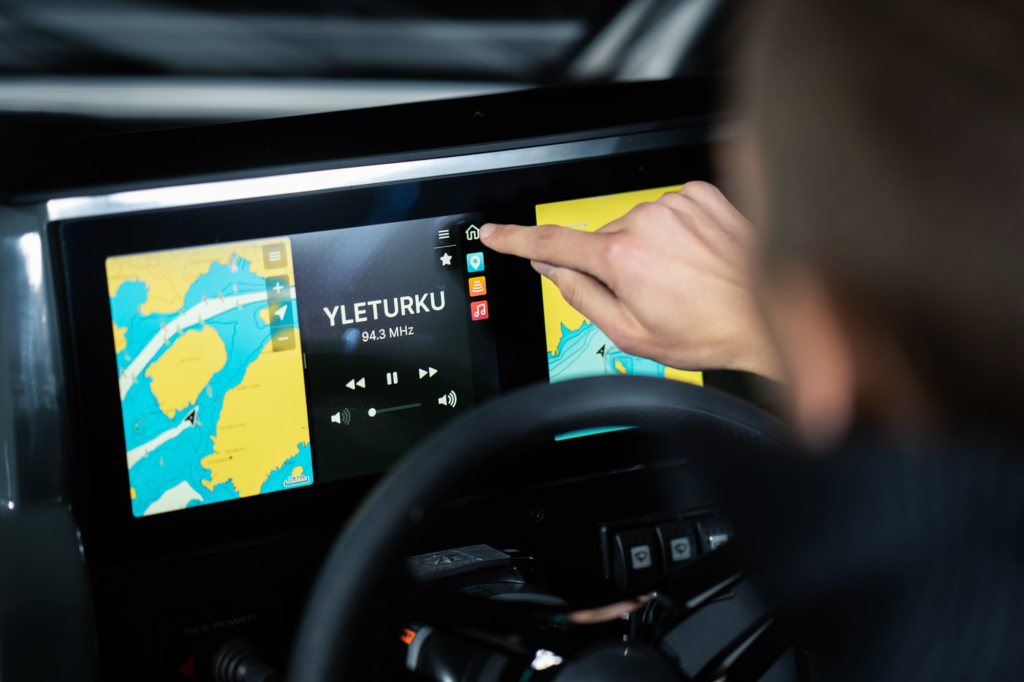 With this new Q generation, we have wanted to focus on making as user-friendly infotainment plotters as possible. Our goal is to make navigating a boat easy and accessible for all.
NEW FEATURES
New and improved interface to make the user experience better
Customizable views and applications for easier navigation – Save your views for later
Adjustable viewpoints and split views in every plotter size
Boat safety with antitheft alarm system via the Q mobile app
Remote heating via the Q mobile app
Technical improvements and new interface
The Q Display 2 Series plotters have a brand-new user interface. It is more intuitive and customizable than the one in Q Display 1 Series. The interface brings an improved user experience, with more uniform and coherent usability throughout the system.
The new generation also has a bunch of improved technical features.
More processing power & dedicated graphics processor
Integrated 4G network, Wi-Fi and Bluetooth
Modular engine unit between all models
Built-in & integrated into boat systems
Music (BT, FM, DAB) via built in audio amplifier
Fast and accurate GPS with rapid updates
2 built-in ethernet ports
Navionics+ or Platinum+ charts
New NMEA digital switch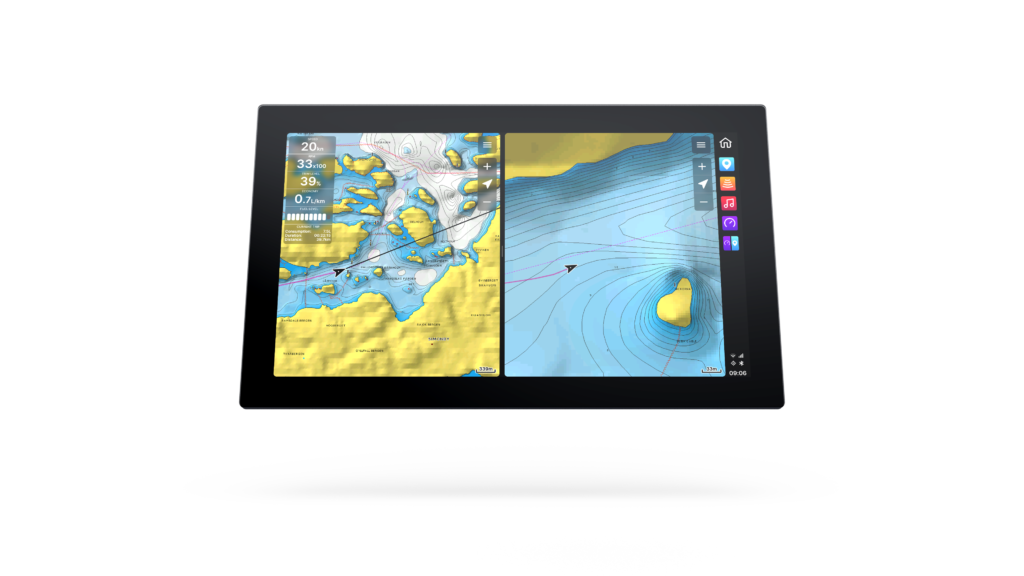 The Q Displays are factory-installed and integrated to boat systems to make the process as easy as possible for the end-user. You can control the whole boat via the Q Display and its Q Mobile App. The Q system has an integrated 4G network and it receives all updates easily over-the-air.
Branded for manufacturers – Customizable for users
Q Experience is personalized and branded for boat manufacturers to their own liking. As a white label product everything from design, visuals, the brand name and even some features can be altered to manufacturer's needs. In the boating season of 2021 Q Experience will also be available to consumers under the Q Experience's own brand.
The Q Display 2 Series can also be personalized by users. Split views enable multiple different views at the same time, making it easier to use and control more boat features at once. The split view sizes can also be altered to fit the boater's needs. Customized views can be saved to the sidebar, so that they can be launched quickly and save the user's time.
Q Mobile App keeps the boat safe in port
One part of the Q Display 2 Series is the improved Q Mobile App. It keeps the boater connected to their boat around the clock, giving them important info on things such as fuel levels and previous trips. The Q Mobile App also includes other features, such as remote control of the boat's heater and a boat guard antitheft alarm.
Q APP IN SHORT
Connect your mobile phone to your Q Display for additional features
Guard -feature keeps your boat safe in the docks
Inspect battery and fuel level, view boat position and logbook
Remote heating to step right into a warm boat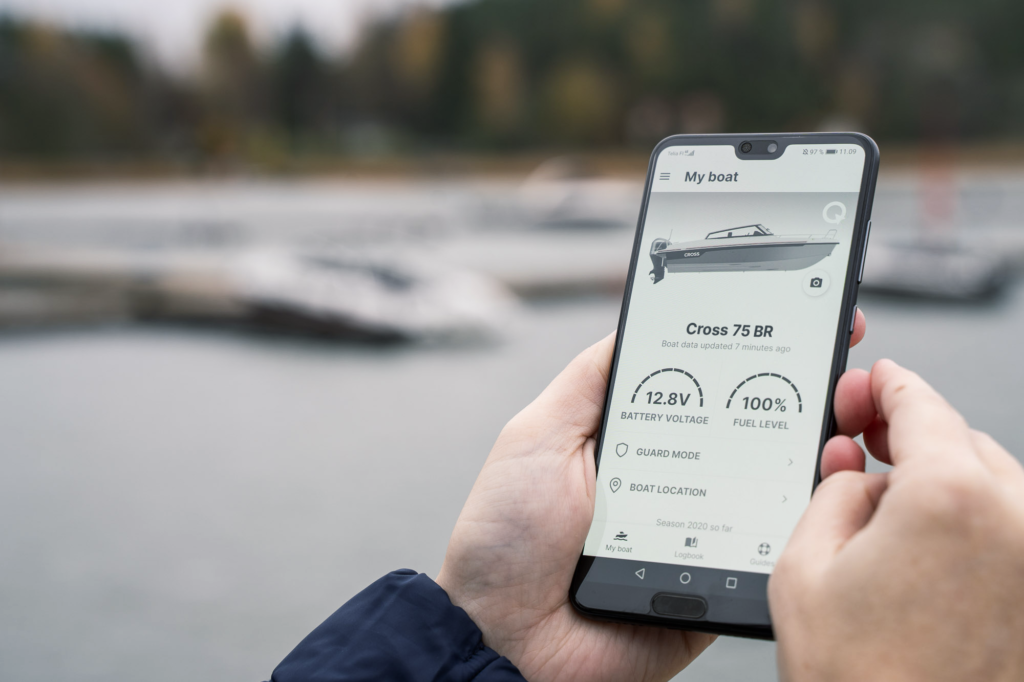 The Q Experience also keeps your boat safe in port with the antitheft alarm system. Q Mobile App acts as a boat alarm with the Boat Guard feature. It has been designed to work like a car's antitheft system with an alarm sound, and it notifies the boater via the Q Mobile App if their boat is in danger. The boat guard will also alarm the boat's owner e.g. if the boat is filling with water or in case of fire.
Want to see more?
Check out our leaflet of the new Q Experience generation!