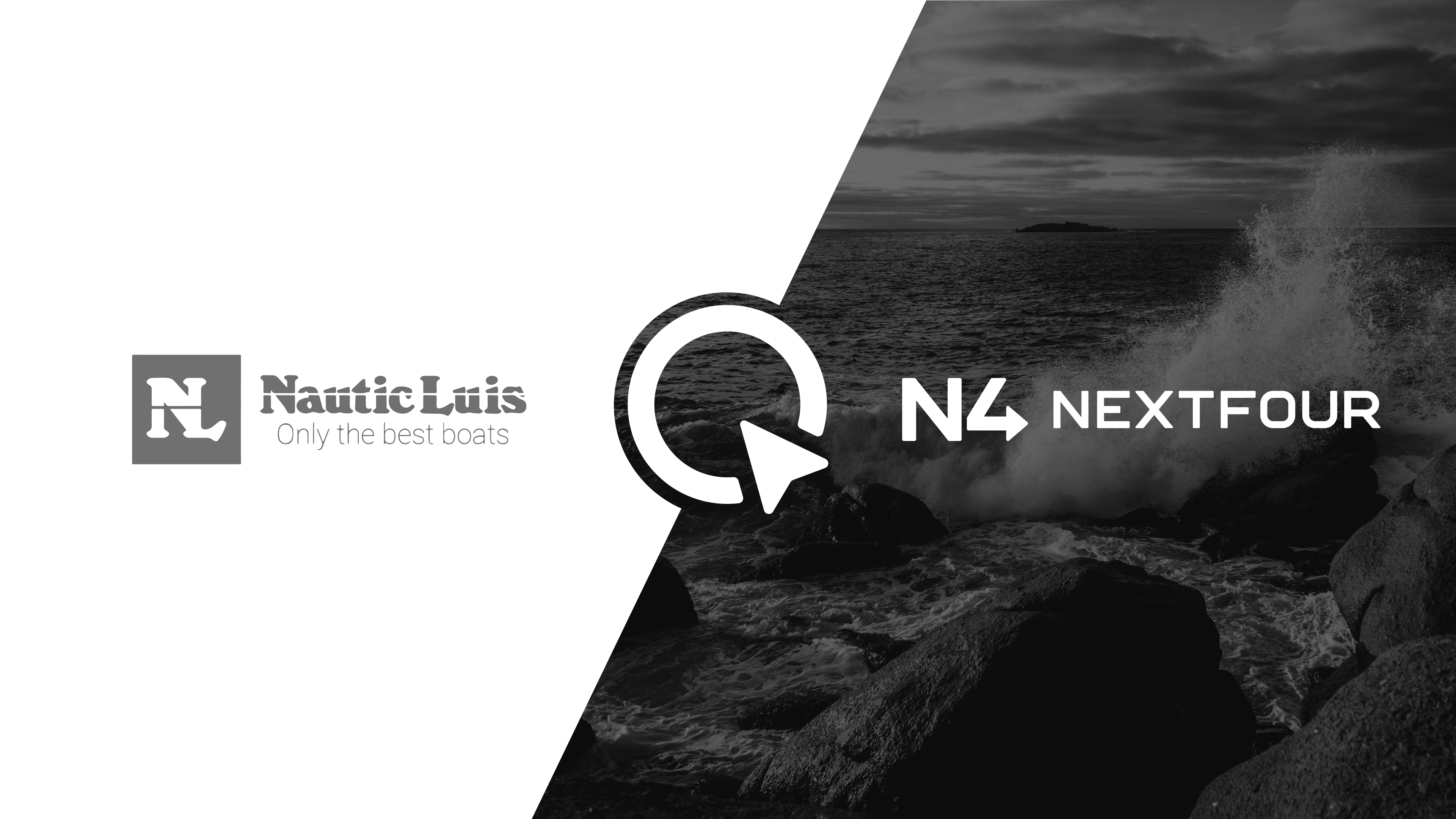 The collaboration between the two marine industry companies brings availability and dealer network in Spain for the innovative Q Experience ecosystem. The Q Ecosystem marine displays, all-in-one design, include navigation, gauges, NMEA, entertainment, mobile connectivity with app and a lot more as built-in features. More info at www.theqexperience.com
Nautic Luis distribution partnership | Q Experience marine electronics by Nextfour
Empuriabrava Girona, Spain – March 13th, 2023 – Nautic Luis and Nextfour have today announced a partnership for distribution and sales for the entire Q Experience product ecosystem. The collaboration will finally give availability for sales and support for the Spanish market. The first public appearance will be at the traditional Palma boat show 27.-30.4.2023, where Nautic Luis will present the Q Experience product at the boat show in Palma.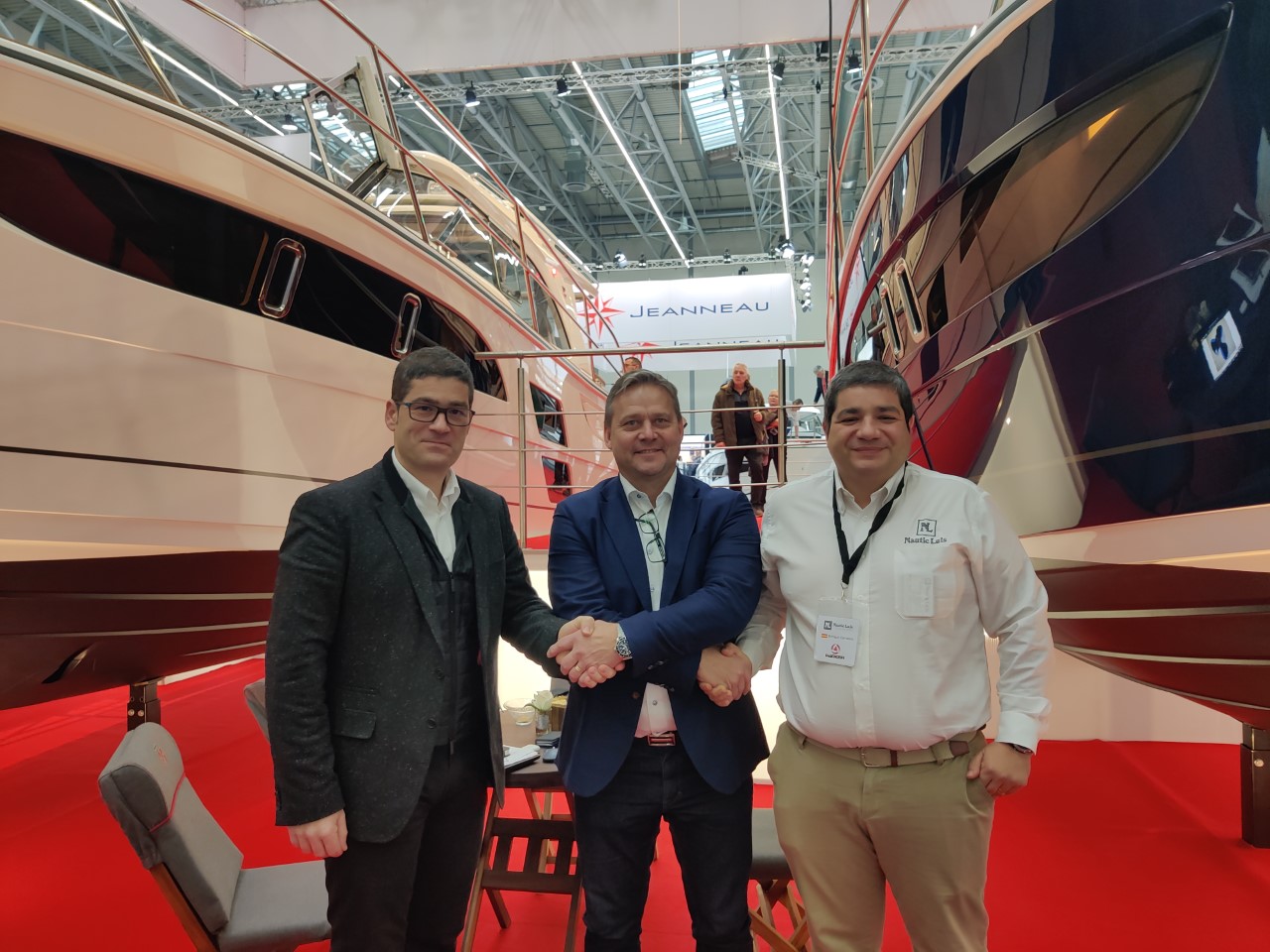 In 2023 The Q Experience will finally be available for dealers and consumers through a series of national distribution networks and the cooperation between Nautic Luis and Nextfour is among the first ones to be launched. Until recently the Q Experience products have only been available as factory-installed units with manufacturers' own labels. The current installation base is more than 20.000 units. This has mainly been our own choice until now, says Niklas Öhman, CEO of Nextfour Solutions. We have worked and will continue working closely with the boat, engine and powertrain manufacturers and developers helping our partners to promote their brand identity and customer-specific needs. The Q Experience platform is certainly the best and most flexible platform for platform available for turnkey development. Currently, the Q Ecosystem has been branded for more than 30 brands. Most known for Buster Boats, Yamarin, Cross, Askeladden, Parker, Vision Marine, Northmaster and Grand.
After several years of strong demand through both international markets and end-users, the Q Experience will now be available under the Q Experience brand through the dealers. One major difference for our new distribution partners will be how to work with the local boat and technology manufacturers and offer them also the white-label model as an option.
Nautic Luis is a well-known boat dealer partner with a service network in the Spanish marine industry. The company is especially known for providing a reliable and high level of support, sales stock, and service.
"As a leading partner in the Spanish high-end boating market, our service and support give confidence to our marine customers. The products have been robustly designed and we can rely on the direct support from Nextfour´s R&D and after-sales organization," says Enrique Carrasco from Nautic Luis. "We have started an excellent relationship with Nextfour and are thrilled to introduce the distribution to the Spanish market".  
The Q Experience ecosystem offers best in class user experience, perfectly complimented by flawless design, always connected mobile awareness, rugged design and is constantly updated with new innovations that come with the products. Come visit us and try the Q Experience at the Palma Boat show or at the Nautic Luis premises.
For more information 
Enrique Carrasco, Nautic Luis
ecb@nauticluis.com, +34972450063

Niklas Öhman, Nextfour Solutions Ltd
niklas.ohman@nextfour.com , +358503728287